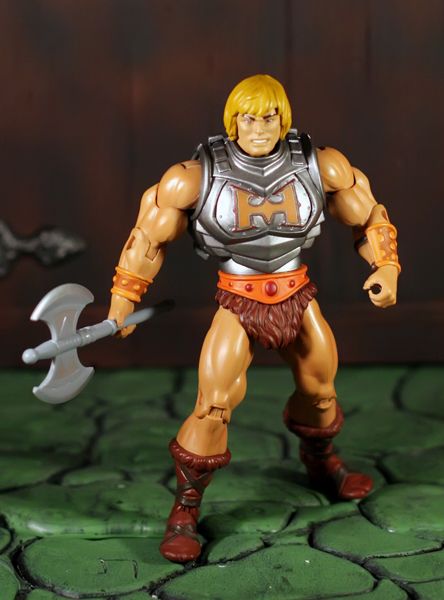 Real Name: Adam of the House Randor
To adapt to new enemies and situations, Adam has learned to tap further into the great power that his sword unlocks. The combined Power of the Universe and the Knowledge of the Elders is called upon by Adam and channeled through the Sword of He to create new forms of armor and weapons to combat evil. His Battle Armor was created to protect He-Man during his early battles with Skeletor and his evil warriors. Using the Power of Grayskull, He-Man — The Most Powerful Man in the Universe, is now shielded by his mighty Battle Armor!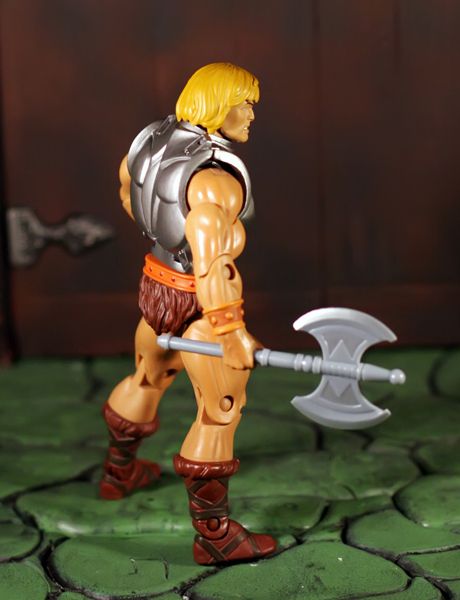 Accessories: Battle Axe, Interchangeable Armor Plates.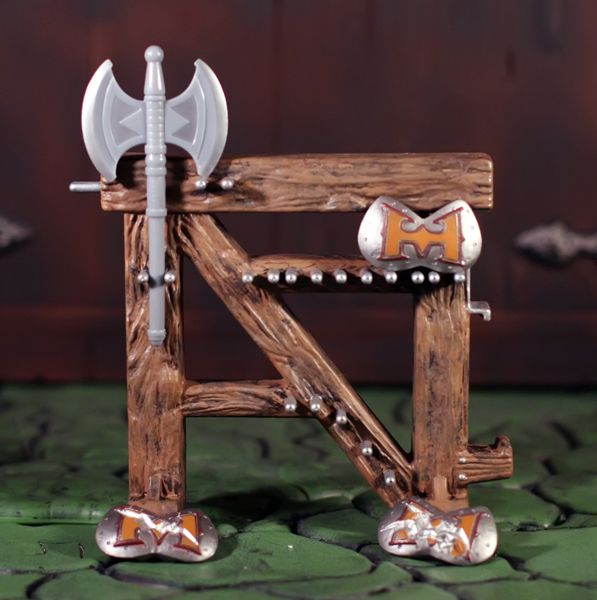 Video Spotlight:
Additional Pictures: