Wednesday, January 27, 2010
Looks like ol' fish-face wants to talk it over...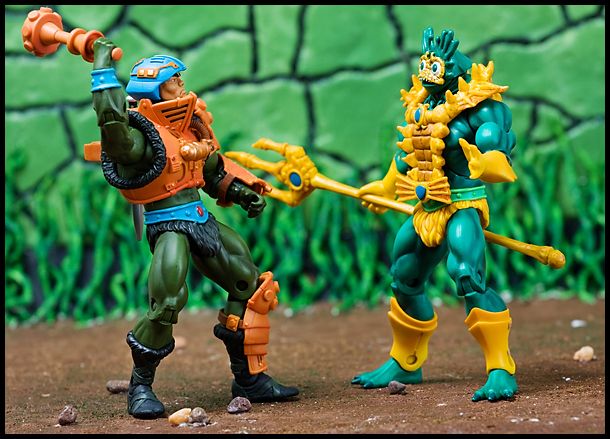 Posted by

James Sawyer
at 12:27 AM
No comments:

Sunday, January 17, 2010
Hey all!
Worked on a new Grayskull diorama for pictures this week. It's rather large to accommodate multiple characters or large figures like Battle Cat (or hopefully someday the giants). We made this in an effort to show Matty that there's more to prodcut pictures than just figures in front of a white background. Here's a shot to show it's scale-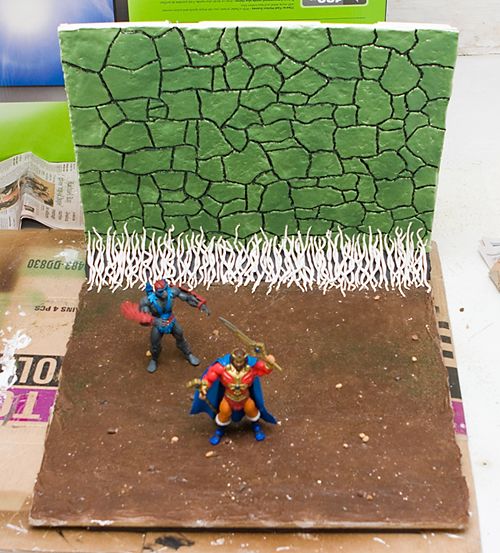 Please ignore the unpainted vines as they are now finished. I wanted to try and incorporate the "growing out of the ground" look from the Filmation series.There's one other small tidbit I still need to add, but we went ahead and did some product shots that I'll throw up some individual posts on.
-James
Posted by

James Sawyer
at 5:38 PM
No comments:

Friday, January 8, 2010
My friend Nick and I picked up a couple of test shot prototypes from an overseas dealer the other day. They arrived this morning and I figured folks may enjoy checking them out while we await this month's releases. (Sorry for the sub-par pictures... I'll ask my wife to take better ones sometime).
First up is Nick's Hordak. Notice the shorter style loin cloth on this- which we both think looks much better than the longer Grayskull-style they went with...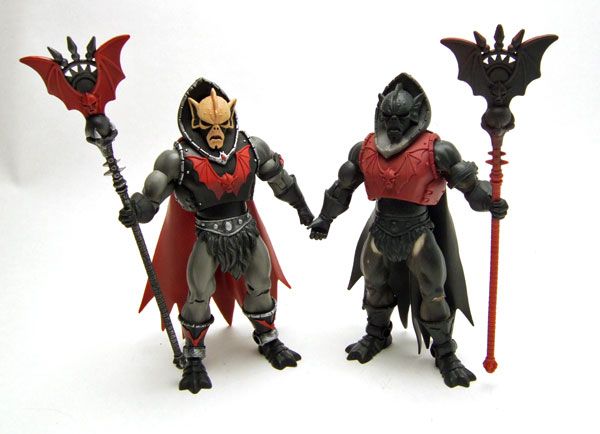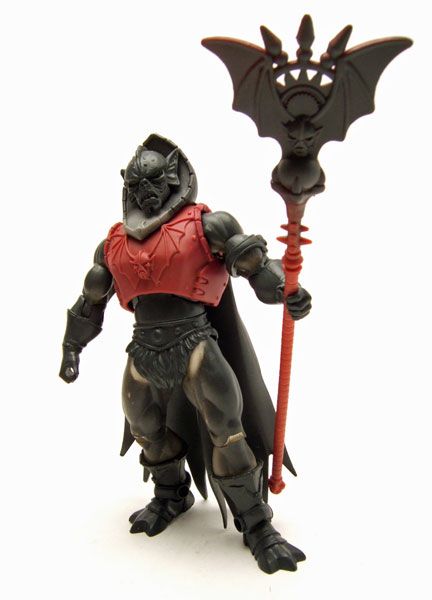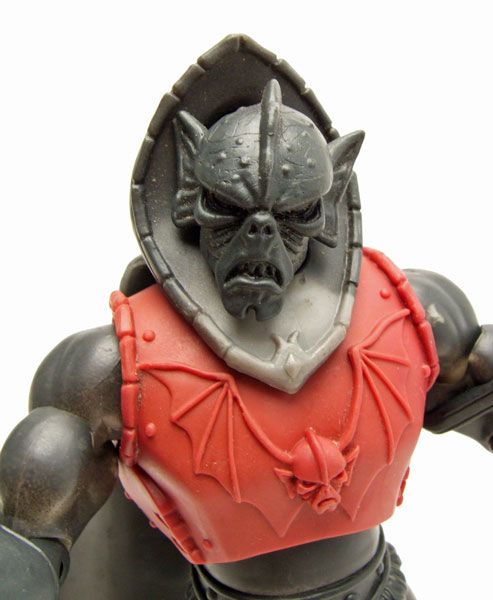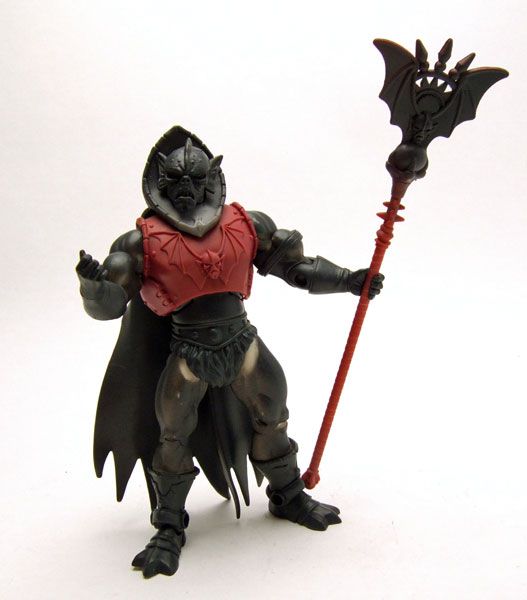 And I picked up a Trap Jaw test shot. I guess I should really call it Kronis, since it doesn't have any of the Trap Jaw parts...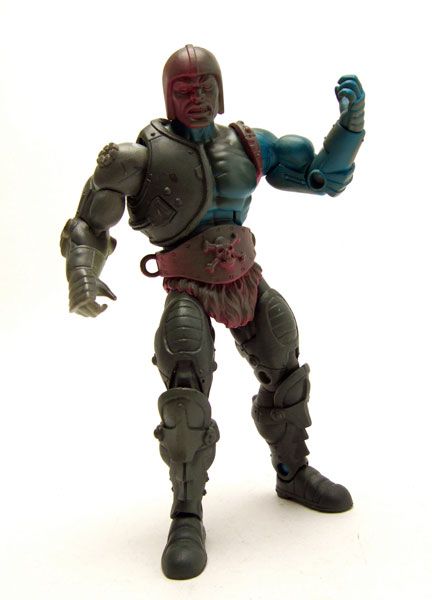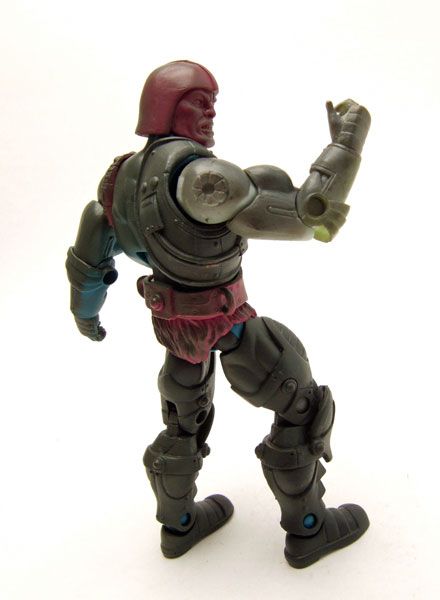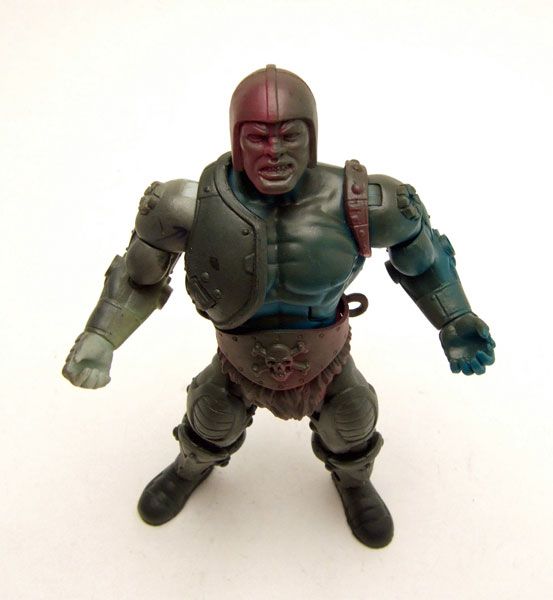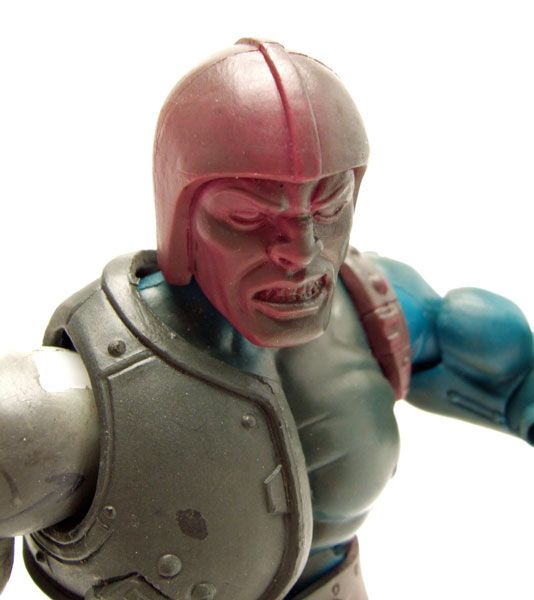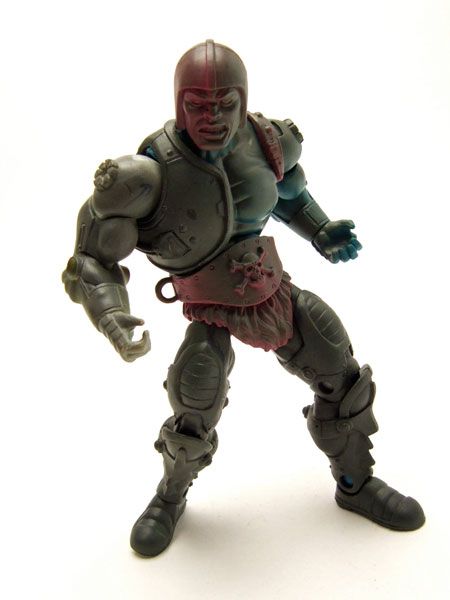 Check out the detailing on his boot soles-
One thing that worries me on the figures is the interchangeable arm feature. It switches out using a very small post the fits into a rotating socket in the shoulder-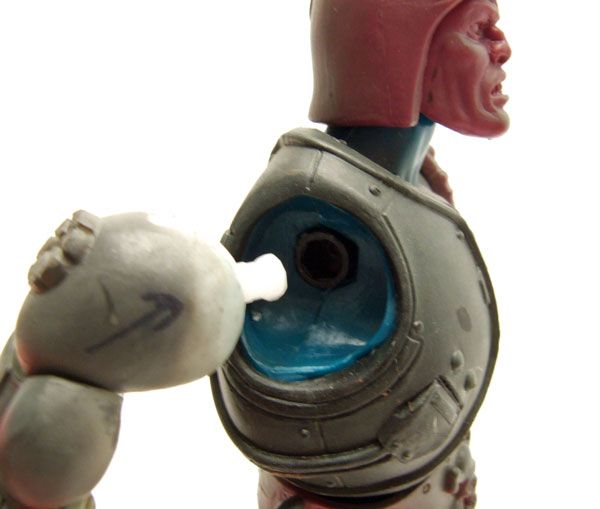 Now I'm judging this based on the proto, and it may end up changing, but the joint doesn't lock in all that well. There's a little bit of a wiggle to the arm and when you twist the bicep joint, the arm pops right out. I really hope they improve on that in the production version.
Posted by

James Sawyer
at 10:20 AM
2 comments: