Monday, August 30, 2010
Posted by

James Sawyer
at 11:29 AM
No comments:

A bit of off-topic randomness for you...
My 2 sons (Blaze who recently turned 8, and Keaton who is 3) and I have this little thing we do sometimes called "He-Man club". We head down to the basement and do a He-Man related activity whilst wearing our "warrior rings". It can be anything from telling a story, playing with toys, watching a cartoon or reading a book together, but it has to be MOTU-related (it is a He-Man club after all). Well, Saturday we decided it would fun to do a little coloring, so I got out this vintage coloring book I bought as part of a lot of random stuff on ebay recently. The boys went to town with their crayons... and Blaze busted out one that I thought was really cool and worth sharing-
First there were a couple of standard ones-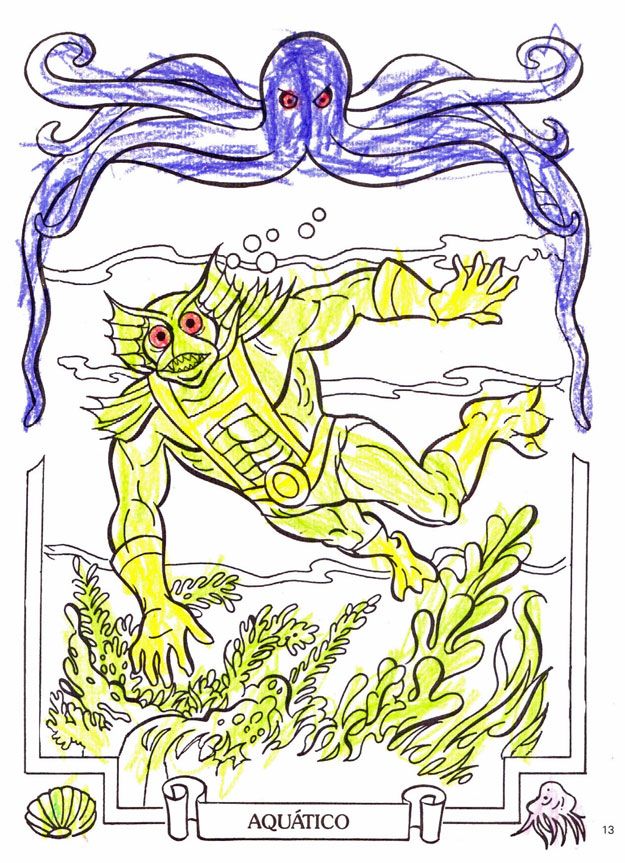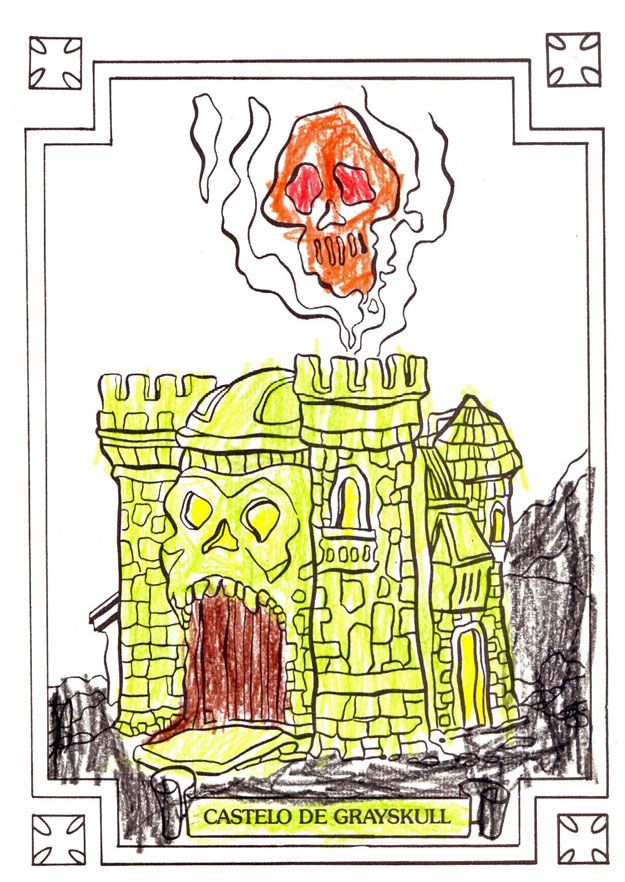 But then he gives me this one-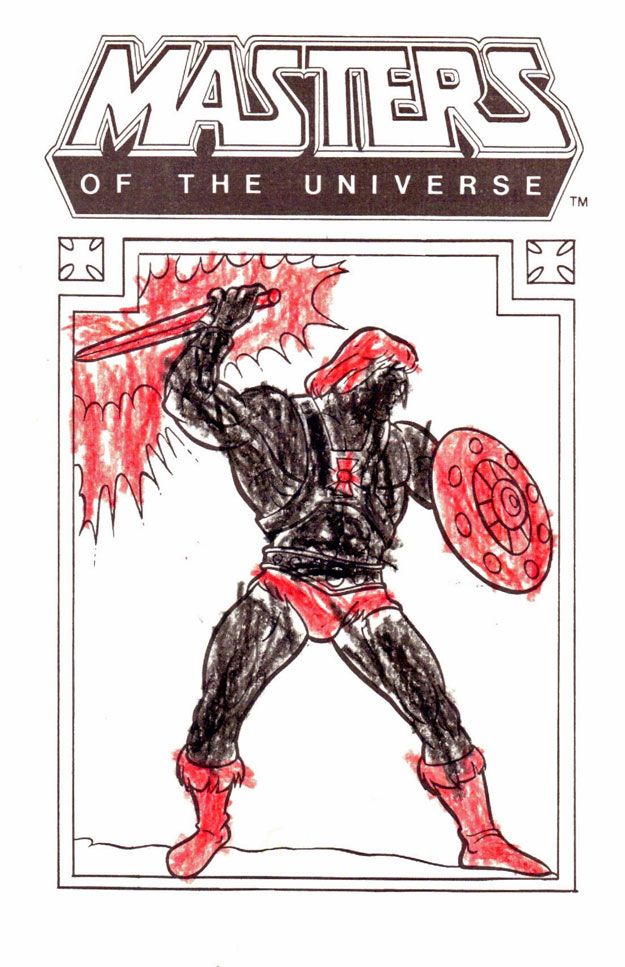 I'm like "Woah, what have we here?" and Blaze says "That's the Anti-Eternia He-Man dad... like the one you showed me from the German audio tapes".
Having an 8-year-old who knows who Anti-Eternia He-Man is? Awesome.
-James
Posted by

James Sawyer
at 9:01 AM
3 comments:

Sunday, August 29, 2010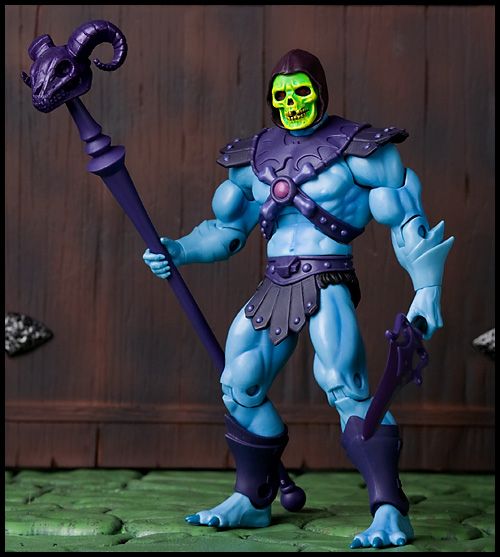 Real Name: Keldor
Although lacking any skin, Skeletor's bony exterior has left him open to oral decay and poor dental hygiene. When his wails of pain become too much, his servants Grizzlor and Beast Man have been known to call upon the only expert in Eternia who can help- Mo-Larr, Eternian Dentist! Quick to forget, Skeletor often loses track of his appointments, distracted by his massage chair and Eternian periodical collection.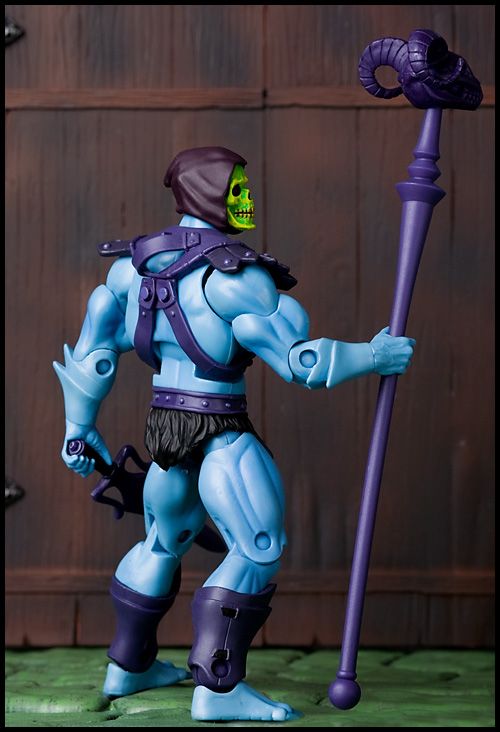 Accessories: Havok Staff, Power Sword, and Half Power Sword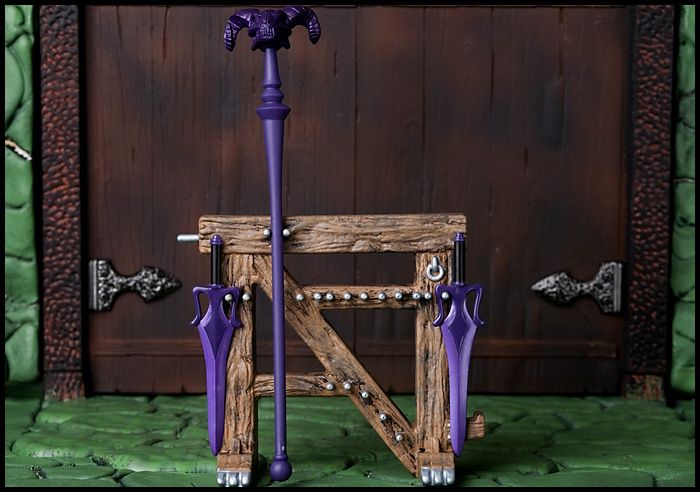 Notes: This version of Skeletor was a San Diego Comic-Con exclusive (later available for a short time om Mattycollector.com) that came packaged with a Mo-Larr figure.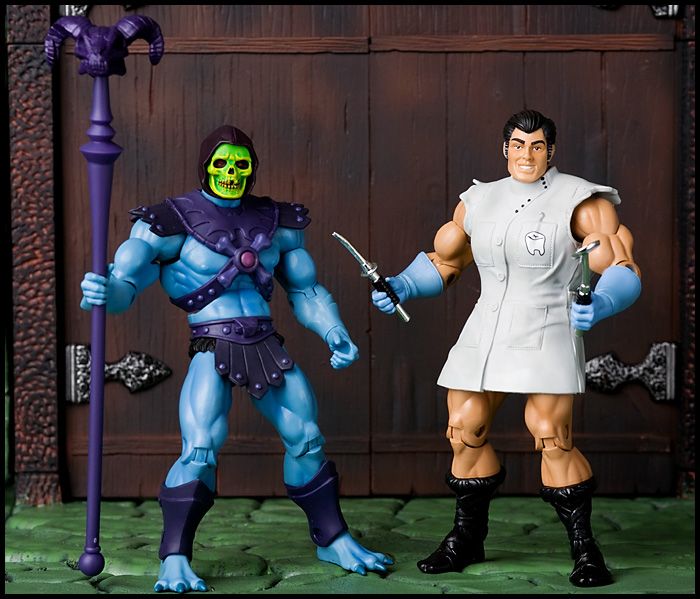 While the body and accessories are the same as the reissue Skeletor, this version features a new head with a missing tooth. The paint on the face is VERY green, and the purple of the hood does not match the armor. Instead, this shade of purple seems to be a perfect match for the DCUC VS MOTUC version, or the Keldor figure.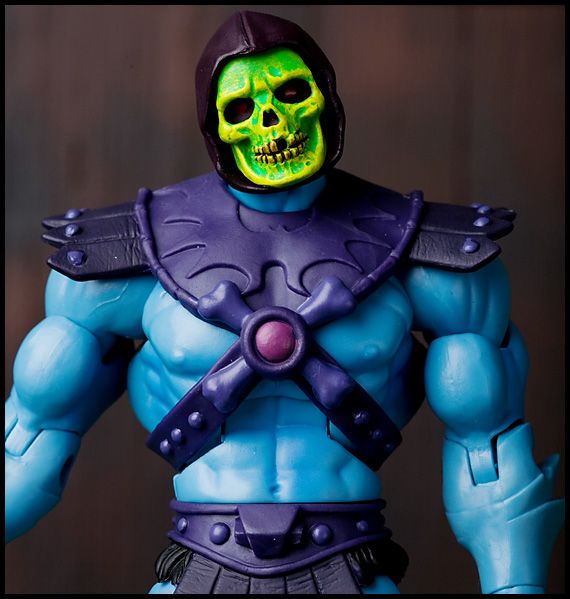 Additional Pictures: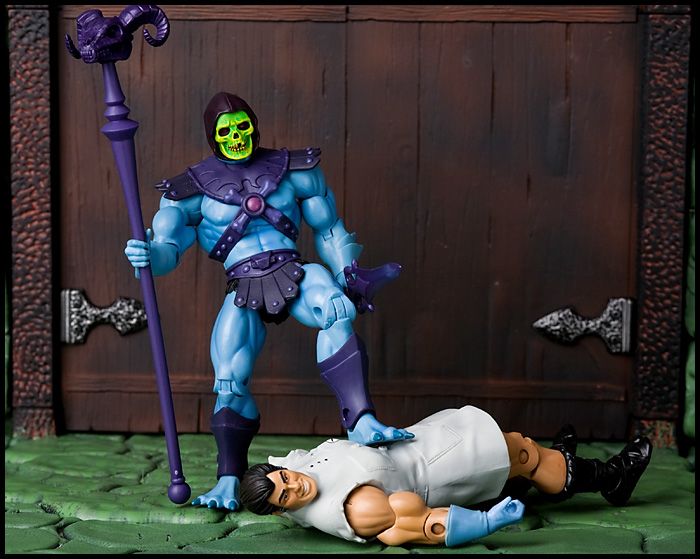 Posted by

James Sawyer
at 2:38 PM
No comments: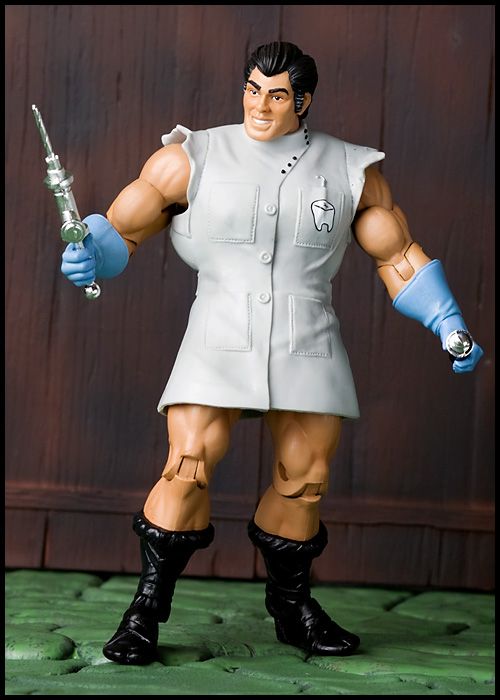 Real Name: Dr. Moe Larrstein
When an impacted wisdom tooth or an infected molar threatens the oral health of anyone in the Dark or Light Hemispheres, Mo-Larr, Eternian Dentist, is called! Relentlessly dedicated to his craft, Mo-Larr has been known to travel to the gates of Snake Mountain itself to insist his clients keep their appointments! Whether hero or villain, it's all the same to Mo-Larr — the sworn enemy of all Eternian cavities!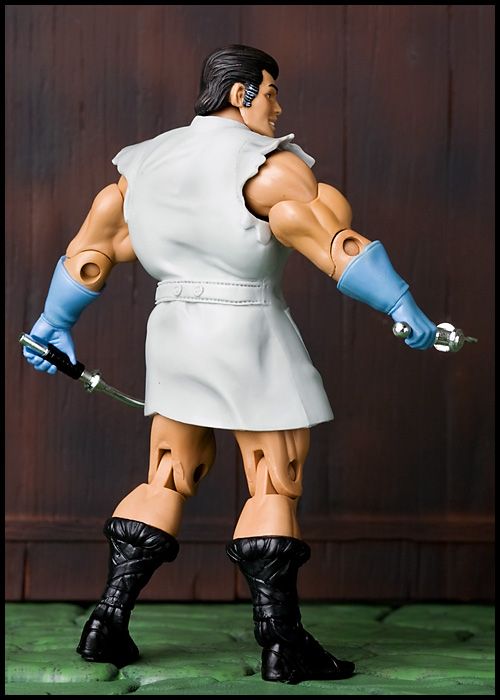 Accessories: Five assorted dental tools, including @#%## drill and floss.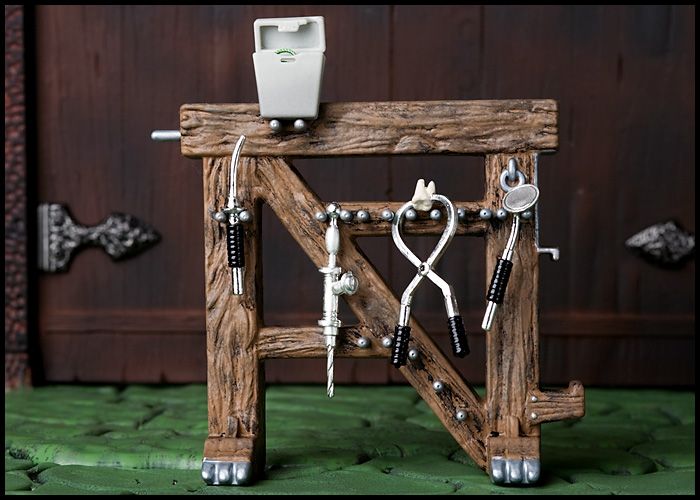 Notes: Mo-Larr was a San Diego Comic-Con exclusive (later available for a "short" time om Mattycollector.com) that came packaged with a "toothless Skeletor".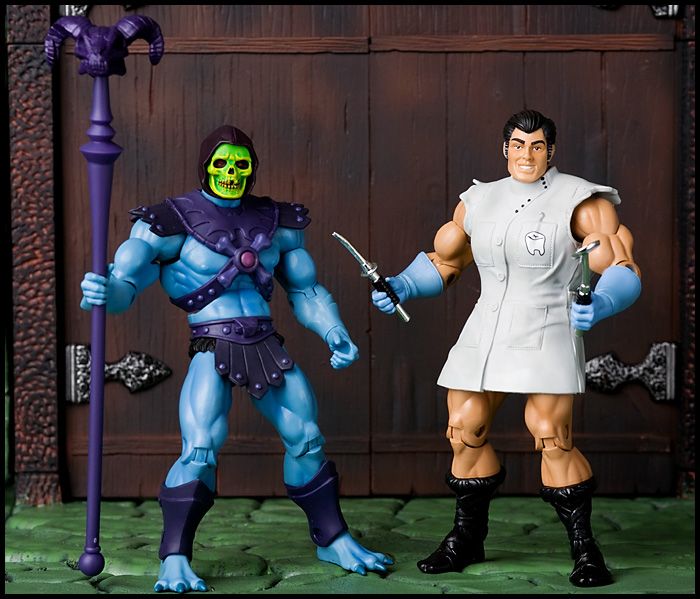 Additional Pictures: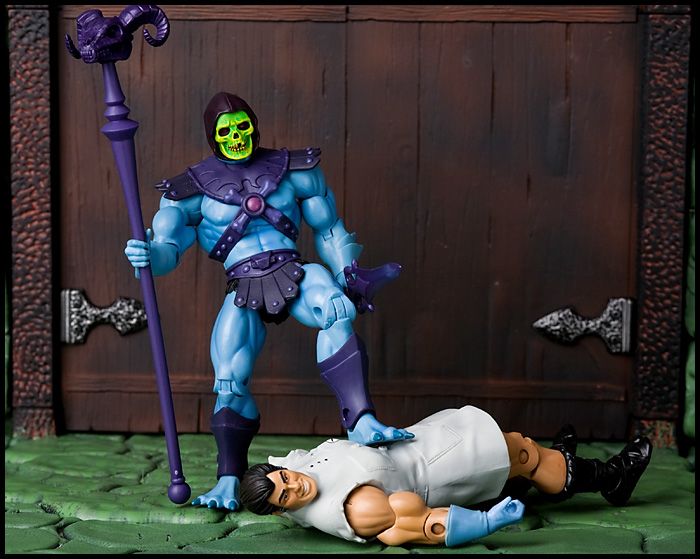 Posted by

James Sawyer
at 2:28 PM
3 comments: