A bit of off-topic randomness for you...
My 2 sons (Blaze who recently turned 8, and Keaton who is 3) and I have this little thing we do sometimes called "He-Man club". We head down to the basement and do a He-Man related activity whilst wearing our "warrior rings". It can be anything from telling a story, playing with toys, watching a cartoon or reading a book together, but it has to be MOTU-related (it is a He-Man club after all). Well, Saturday we decided it would fun to do a little coloring, so I got out this vintage coloring book I bought as part of a lot of random stuff on ebay recently. The boys went to town with their crayons... and Blaze busted out one that I thought was really cool and worth sharing-
First there were a couple of standard ones-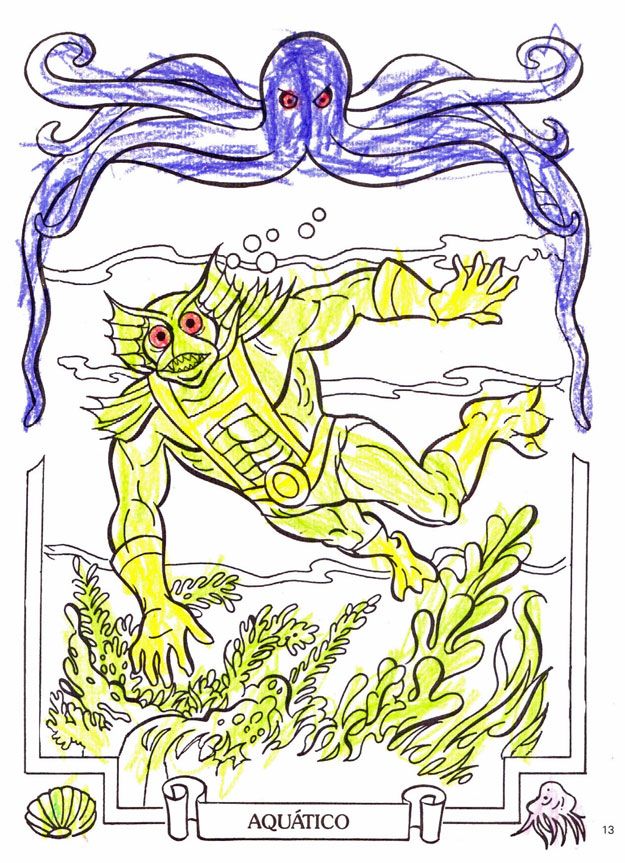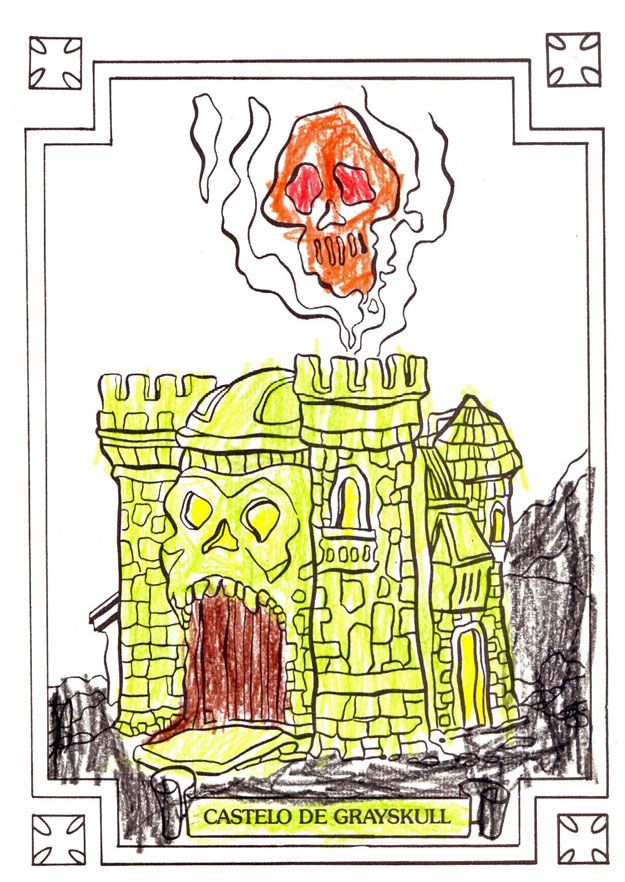 But then he gives me this one-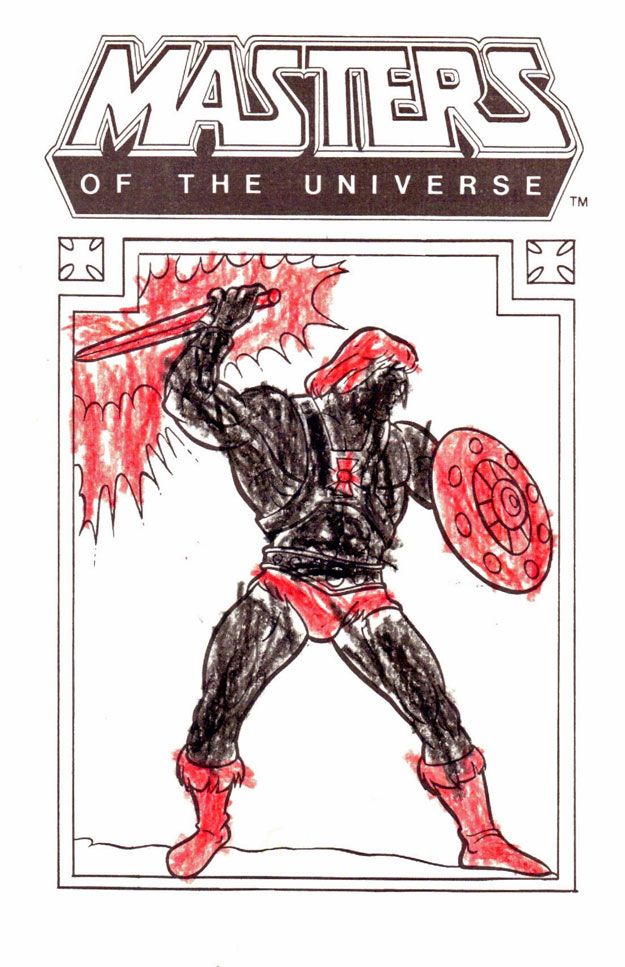 I'm like "Woah, what have we here?" and Blaze says "That's the Anti-Eternia He-Man dad... like the one you showed me from the German audio tapes".
Having an 8-year-old who knows who Anti-Eternia He-Man is? Awesome.
-James