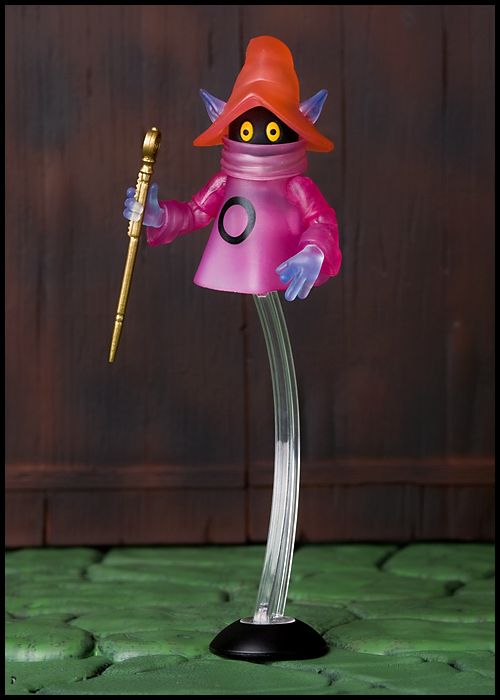 Real Name: Orko
After the rise of the Horde Empire, evil again outweighed the forces of good in the five dimensions. So in every generation a Cosmic Warrior was recruited by the Overlords of Trolla to fight against evil. Each was given the Sword of He, a weapon infused with the Power of the Universe. They were also assigned a Trollan guide to watch over and advise them in their quests. On the planet of Eternia, after five centuries of being split in two, the Trollan Power Sword® was at long last joined and bequeathed to an heir worthy of its power — Prince Adam® of the royal household. Orko, a member of the Trollan magical elite, was assigned to watch over Adam. Although he was a powerful mage on Trolla, the hidden mystic properties of Eternia turned his magiks into little more than entertaining tricks, which he uses to entertain his friends and remain undercover.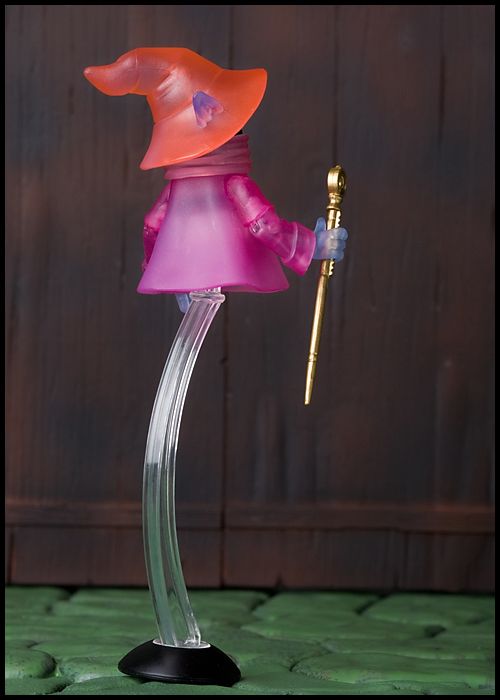 Accessories: Magic Wand, Magic Book, Flight Stand (not pictured below)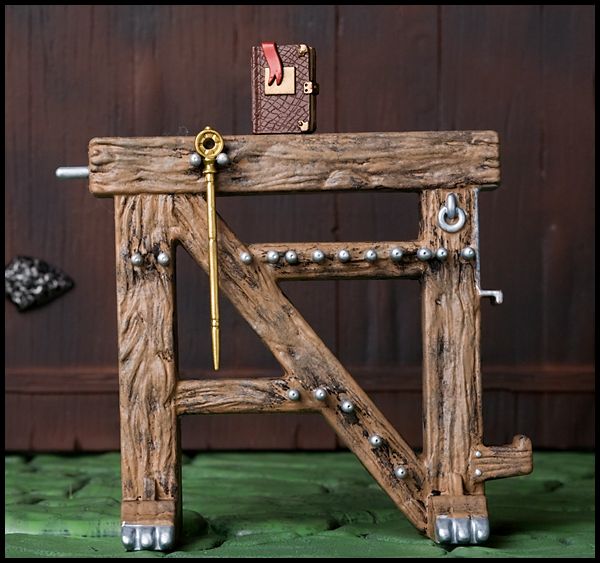 Notes: This San Diego Comic-Con exclusive version of Orko has a color-change feature. Dip Orko in warm water and watch him "disappear"!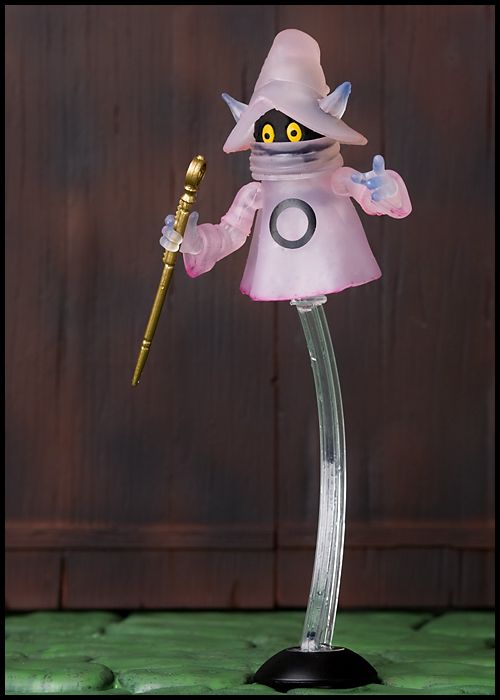 Orko's book also had a feature unique to the SDCC show- A comic-con logo appears when the book is dipped in warm water.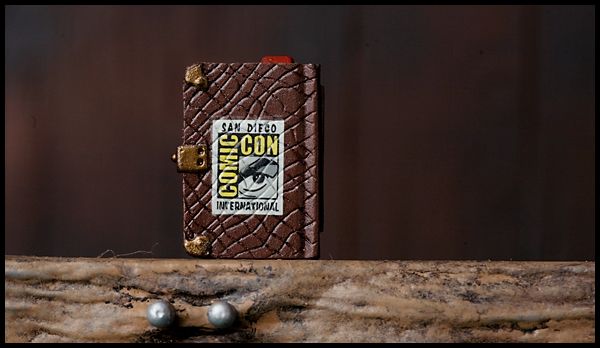 Additional pictures featuring Orko: