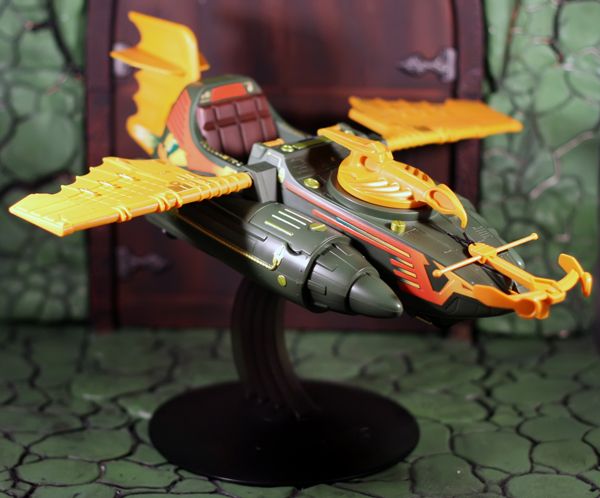 Wind Raider
Assault Lander
-Wings and tail move!
-Has a grappling hook & winch!
-Carries He-Man on surprise raids!

(taken from the vintage packaging)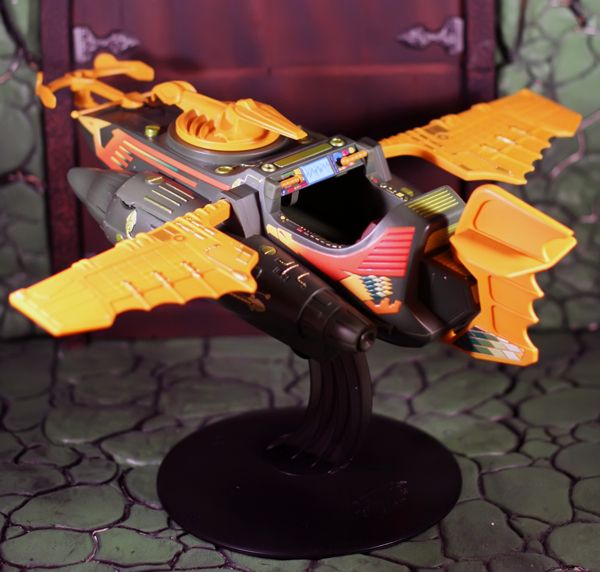 Wind Raider, the first-ever vehicle in the Masters of the Universe Classics lineup, is ready for high-flying battle! This incredibly detailed craft features a real working winch hook and rope, a highly detailed cockpit, and a ball-jointed stand that allows the vehicle to be posed in any direction. Most MOTUC figures will fit inside the cockpit for unlimited display options (figures with tails, wings or capes may not fit). Wind Raider also features dual mechanical panels that open for "maintenance" to reveal painted engines. Finally, the closed box features original artwork by Rudy Obrero, the same artist who created the art for the 1982 vehicle.
(from Mattycollector.com)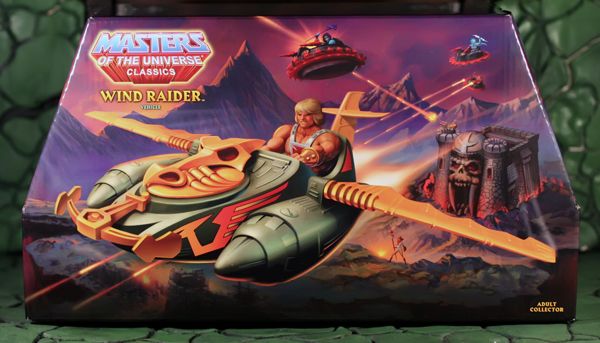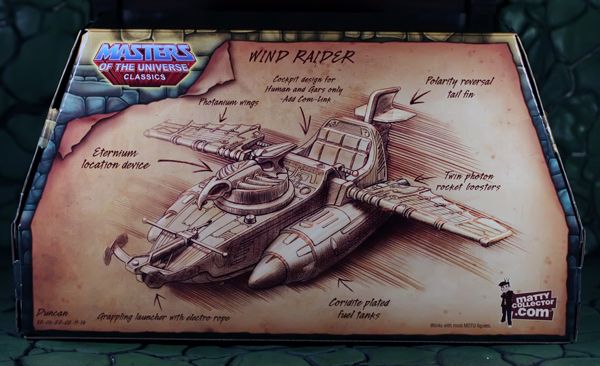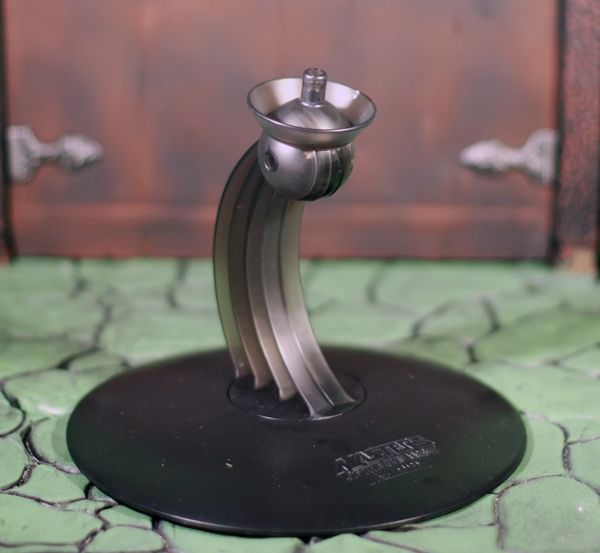 Video Spotlight:
Additional Pictures: