Today's installment of "Fan Art Fridays" features another piece by the great Chris Faccone! Presented here is an epic battle between the devious King Hsss and the ferocious Gygor! My money is on the monkey...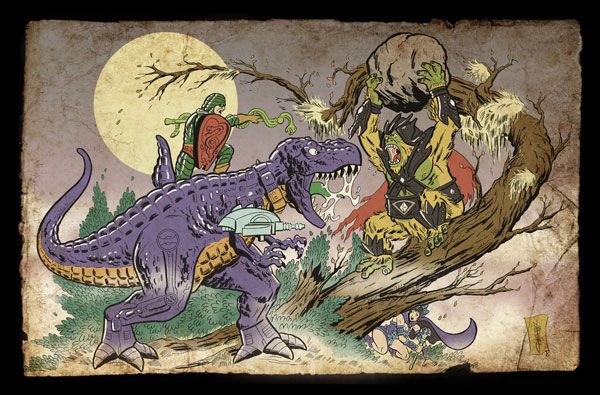 To reach Chris about possible commissions, e-mail him at akumaakumaakuma@gmail.com, or check out his site-
chrisfacconeart.com
Interested in having your MOTU art featured on "Fan Art Fridays"? Well shoot me an e-mail at mastersoftheuniverseclassics@live.com and let's talk!