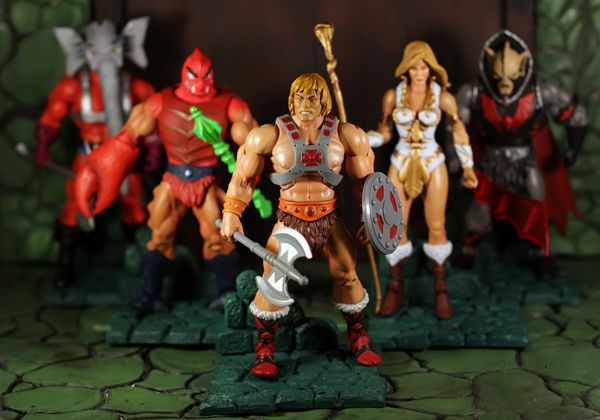 If you're a collector who likes to keep figures in-package, this Castle Grayskull Diorama & Stands set just may change your mind! The set includes five display stands, each fully painted in beautiful detail. Along with removable pegs that allow you to position the figure in multiple stances, it also includes a removable "wall" section that lets you build your display in countless ways. Works with any Masters of the Universe Classics 6" figure.
(from Mattycollector.com)
Each set includes 5 base portions, 5 rock formations, 10 placement pegs, and 1 peg placement/ removal tool.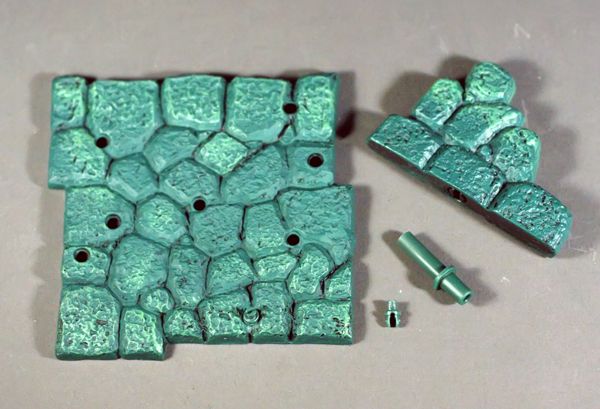 Video Spotlight:
Additional Pictures: