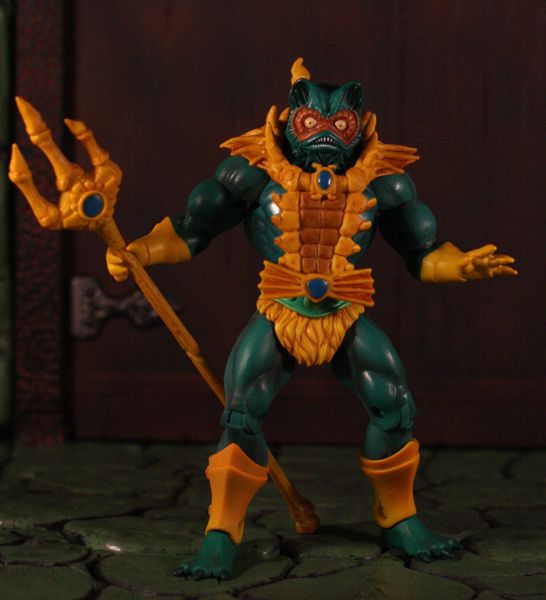 Real Name: Squidish Rex
Ruler of the undersea realms of Eternia, Mer-Man was forced to serve in the armies of Skeletor after his kingdom was destroyed in a battle with rival ocean clans. His allegiance with Skeletor brings him to the surface world more often then he would like. Cowardly on land, Mer-Man prefers to stay in the murky waters of the Sea of Rakash, awaiting the evil call of Skeletor.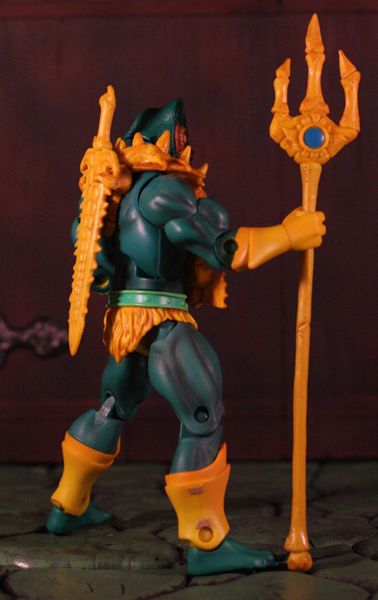 Accessories: Sword Of Rakash, Trident.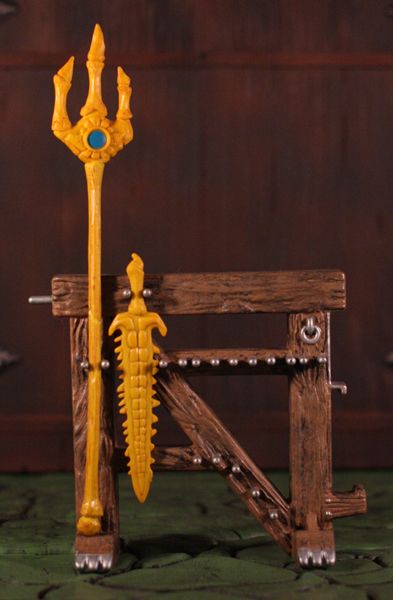 Additional Parts: Mer-Man also includes an additional interchangeable head, allowing you to recreate his look from the vintage cardback.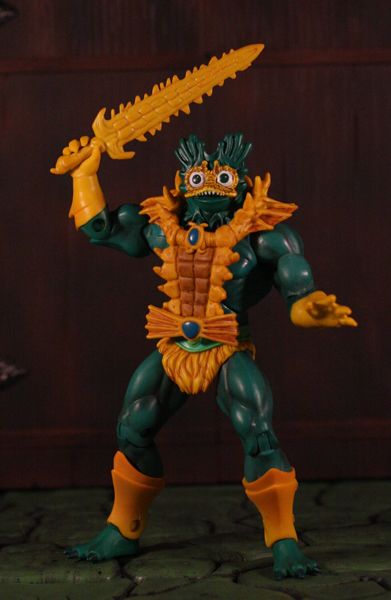 Video Spotlight:
Additional Pictures: