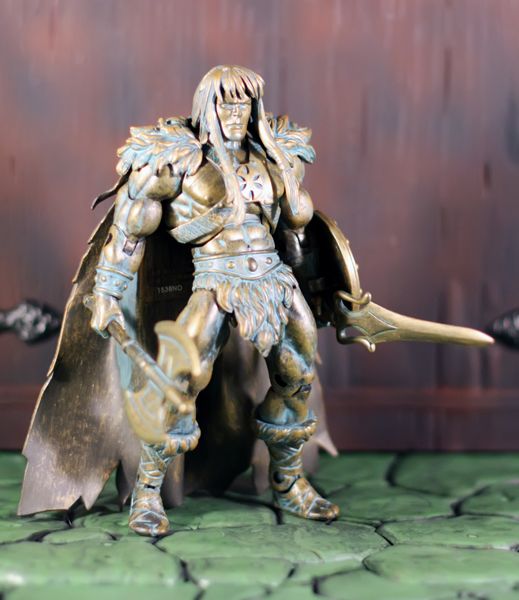 Long before Prince Adam held the Sword of Power to become He-Man, his ancestor, King Grayskull defended Eternia from evil. Heroically mastering the secret power of his sword, Grayskull fought side-by-side with the cosmic warrior He-Ro against both the evil Hordak and King Hssss.
Although Grayskull eventually fell before Hordak's magic, he was able to preserve his powers inside the sword, so that one day his descendants could reclaim the power and call upon Grayskull's name whenever evil threatens the peace of Eternia. To this day, Grayskull's spirit remains hidden away deep inside the castle which will forever bear his name.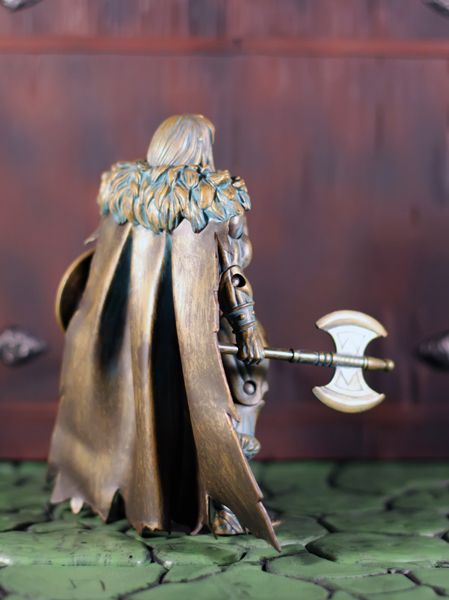 Accessories: Power Sword, Axe, Shield
Variations: Grayskull was also available in a standard version and as a 'spirit' variant (only 2 of which were available to the public).
Video Spotlight:
Additional Pictures: