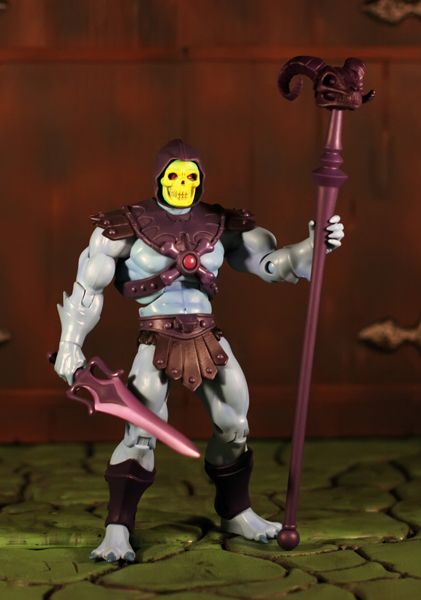 Real Name: Keldor
Mortally wounded in battle with his half-brother Captain Randor, Keldor turned to his dark-arts master Hordak to save his life. Merging Keldor with the extra-dimensional being Demo-Man from Despondos, Keldor was forever changed into Skeletor, Overlord of Evil! He gathered together the greatest outcasts and evil warriors of Eternia in his quest to gain entry into Castle Grayskull and obtain what he believes is the universe's ultimate power source.
Accessories: Havoc Staff, Sword Of Power, Half Sword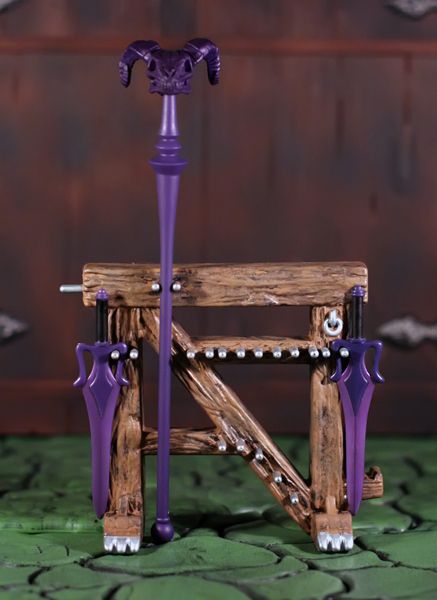 Variations: The reissue version of Skeletor features a left hand corrected for "tight grip," and slightly altered face paint.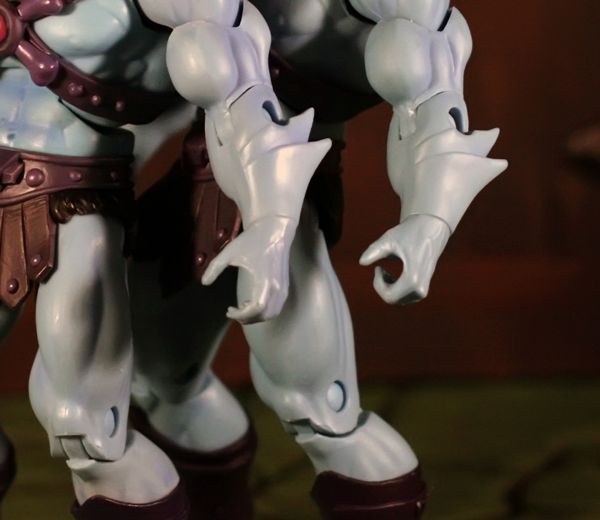 Video Spotlight:
Additional Pictures: