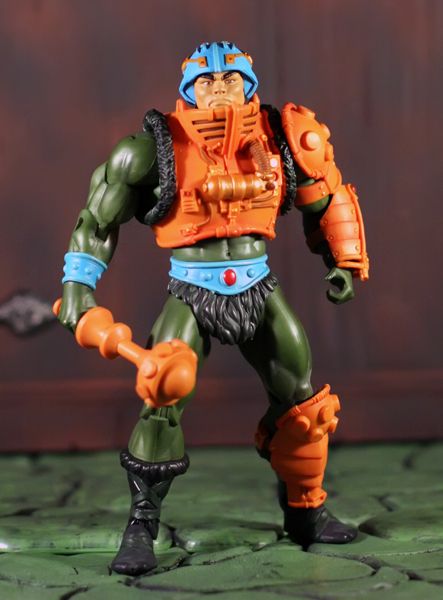 Real Name: Duncan
For two centuries, the Eternian weapons master and combat instructor to the royal family has been called the "Man-At-Arms". Trained by the renowned tactician Dekker and a veteran of the Great Unrest, Duncan was asked by King Randor to step into this position and fortify his guard with an elite strike force, which he named The Masters of the Universe. In addition to his skills in combat, Duncan is also a great inventor and helped construct an electronic version of the Power Sword for Adam to use until he could unite both halves of the sword of King Grayskull. Man-At-Arms and his adopted daughter Teela often scout the borders of Eternia for signs of lurking evil.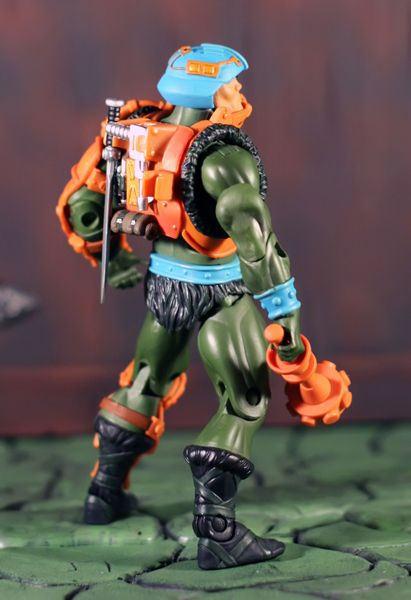 Accessories: Mace, Blaster, Dagger, 200X Power Sword. (NOTE- I neglected to include the 200X sword in the weapons rack picture. I'll take a new shot ASAP and update this posting once it's done. Sorry!)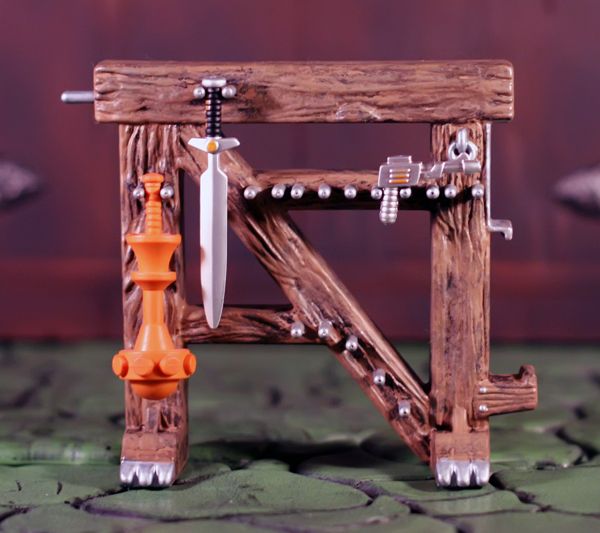 Additional Parts: Man-At-Arms also includes an interchangeable "Mustached" head, allowing you to recreate his cartoon-inspired look.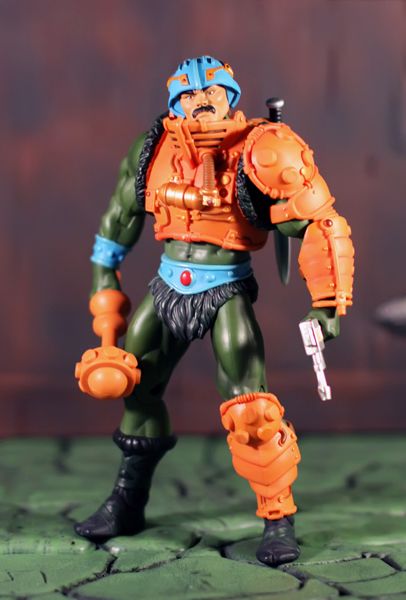 Video Spotlight:
Additional Pictures: