Welcome to another installment of Fan Art Fridays! This time around, we get an excellent portrait of the upcoming Draego-Man by Dylan Cook! Dylan has done a ton of characters in this really unique style which he calls "Meejitz". I personally LOVE his take on the MOTU cast of characters and anxiously await each new installment. Dylan was nice enough to debut his latest effort here as part of Fan Art Fridays. Thanks man!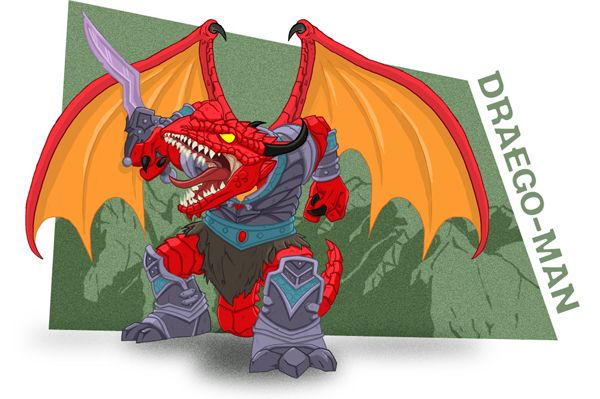 Want to see more of Dylan's art? Well shoot him an e-mail at happymonkeyshoes@gmail.com or head over to his site
http://flamingundeadmonkey.tumblr.com
!
Interested in having your MOTU art featured on "Fan Art Fridays"? Well shoot me an e-mail at mastersoftheuniverseclassics@live.com and let's talk!