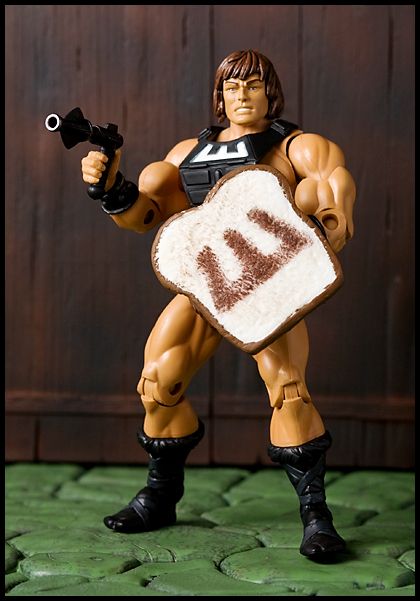 Need to fortify your Wun-Dar with all the ingredients he needs to fight off evil? Well look no further!
Spy Monkey Creations
(in conjunction with
Action Figure Insider
) has cooked up something special to help Wun-Dar dish out some piping hot justice.. Straight from the oven of virtue: Toast-Orr, the bread shield!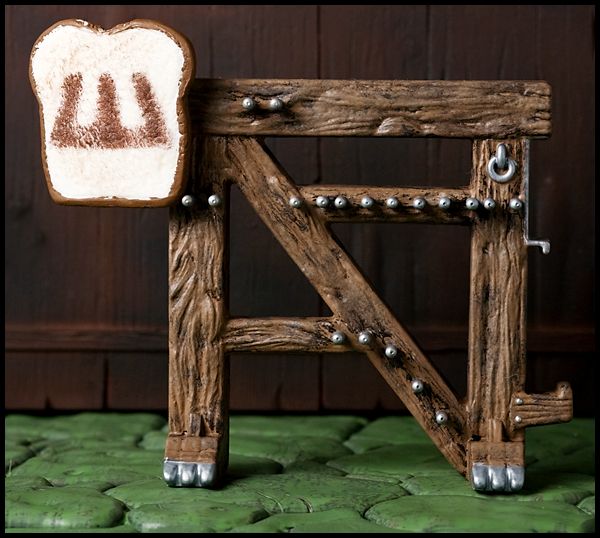 Here's the description from AFI: "Forged the Forbidden Oven of Sourdozia, Toast-Orr's impenetrable crust makes him a powerful weapon in the eternal struggle against evil!"
Each Toast-Orr is hand crafted by the fine folks over at
Spy Monkey Creations
! The cost for each is $10 (plus shipping). Go get yours now!