Real Name: Ro
After dying in battle against the forces of evil, He-Ro's spirit returned to the timeless dimension of Trolla. The Overlords of Trolla offered He-Ro a choice- join them as one of the Overlords, or return to Eternia to further assist King Grayskull and his forces but be forever trapped in his spirit form. He-Ro chose the latter, and returned through the dimensional gate to Eternia to once again aid King Grayskull and the forces of good. After the defeat of both the Horde and the Snakemen, He-Ro believed his usefulness was at an end... until another evil arose to threaten the forces of good on Eternia! In order to return to the battlefield, the Spirit of He-Ro once again called upon Eldor, the guardian of the book of living spells. Using an incantation from the book, Eldor bonded He-Ro's spirit to a brave young man named Gray so that He-Ro could once again go forth and combat evil!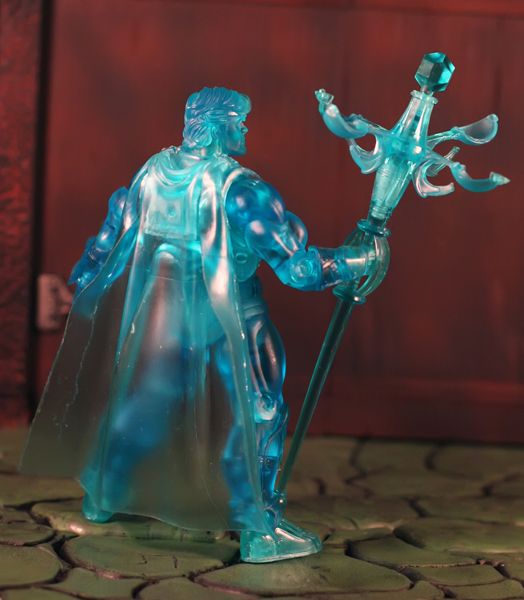 Accessories: Magic Staff, Power Sword (both in spirit form)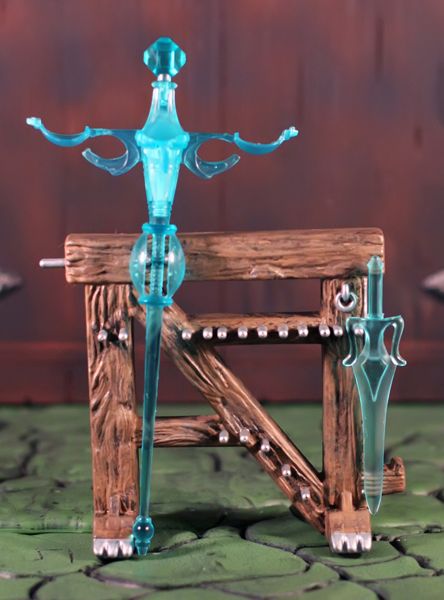 NOTE- This figure is a custom made by
Plastique Realm
! The bio was written by me in an effort to incorporate the vintage He-Ro and Gray characters (seen
HERE
on the unproduced Eldor cardback) back into the line...
Video Spotlight:
Additional Pictures: