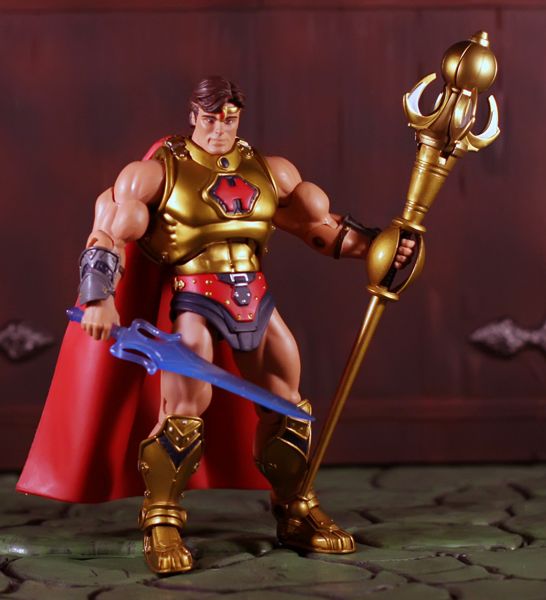 Real Name: Ro
Given the sword of He by the Overlords of the Timeless Dimension on Trolla, Ro was told to "go forth and combat evil." During one such epic battle, he was infected by a techno-organic virus by Horde Supreme and sent through a vortex to the magic planet of Eternia. Once there, he was healed by Eldor in a mystical pool which absorbed his virus. In gratitude, He-Ro swore to help free Eternia from the Snake Men and Horde Invaders. He defended the free people alongside the great King Grayskull, eventually bequeathing his sword to the King upon his noble death.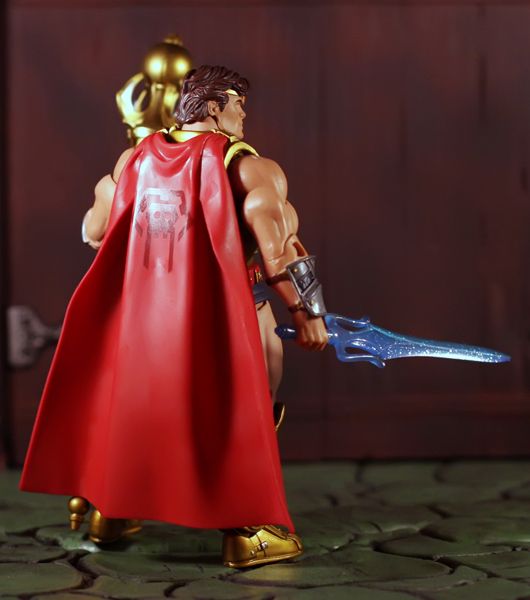 Accessories: Magic Staff (with one of three different colored gems), Power Sword
Video Spotlight:
Variations: He-Ro's staff has a gem inside which is hidden inside the package. The gems come in one of three colors: Green like the vintage prototype-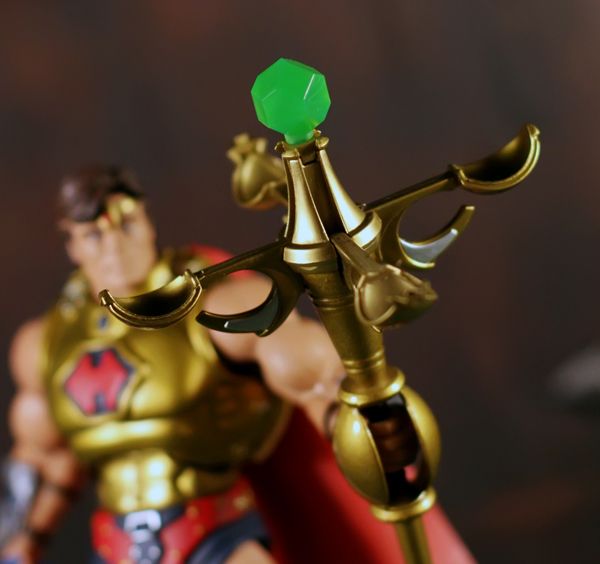 And the more limited red...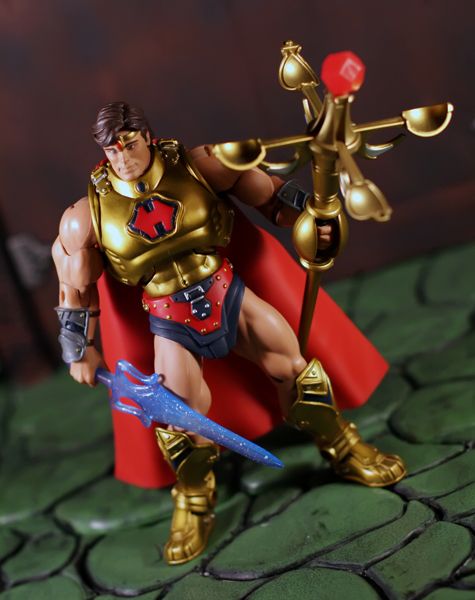 ...and purple varieties-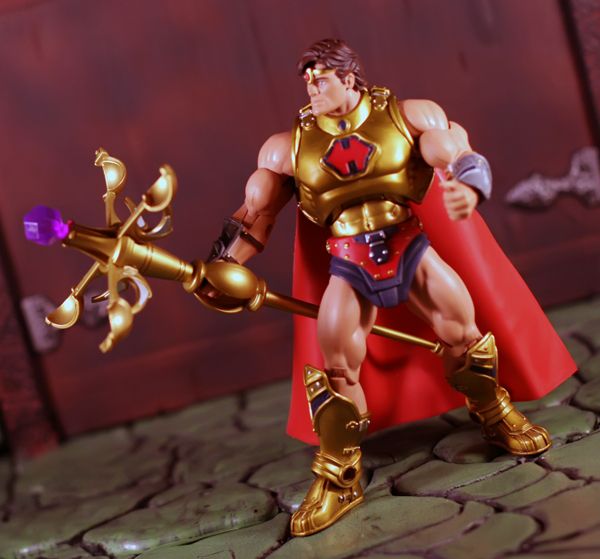 Aside from the different gem colors, He-Ro also had a variation available only at San Diego Comic-con 2009 with a special SDCC logo on his chest: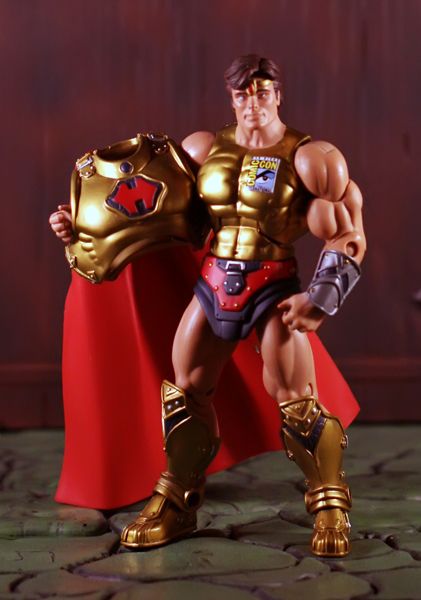 Early review samples of the He-Ro figure included a sword molded in a smokey gray plastic instead of the blue version released with the production figure. (The one I have pictured here is actually a custom-recreation made by
Plastique Realm
.)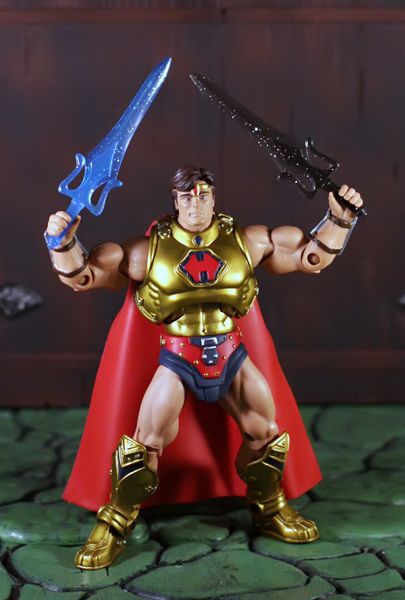 Additional Pictures: